View Our Magazine
Winter 2014 - In This Issue
Many thanks to all our wonderful contributors.
If you or your company would like to contribute in future publications contact judy@outdoorlivingmag.com
Christine Chesney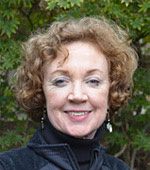 I'm a lifelong plant lover, a Los Angeles Master Gardener and a frustrated painter who now creates with the incredible beauty of nature as my pallet and residential homes as my canvas. I am a licensed landscape contractor in partnership with my sister. We have owned Remarkable Gardens, an award winning design/build company since 2000. You may have seen us on Landscapers' Challenge- we were featured three times on the show in 2003, 2004 and 2005. We won all three challenges and we found out that we are better designers than actors. My free time finds me on the golf course or ballroom dancing.
Chris Considine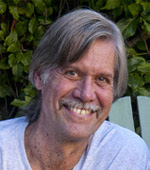 Over the last three decades, Christopher Considine has created images for a wide variety of businesses and publications. Whether it is stock photography, microelectronics, Disney products, executive portraits, heavy machinery, Direct TV campaigns, or the Oscar poster, his imagination and execution shine through his work. In the past decade, he concentrated on photographing architecture, namely many important buildings and dwellings in Southern California. By combining quality interior and exterior images of homes with written descriptions in brochures, he elevated the real estate industry's marketing of homes to an extraordinary new level of quality and excellence. Agents, architects, and builders call on his talents when they need images combining architectural design, detail, and light that enhance the impact of their property to potential clients.
Duane and Isabel Draughon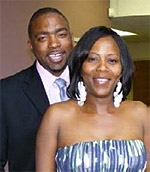 VizX Design Studios, LLC is an Outdoor Living and Home Improvement 3D design company specializing in providing high quality 3D designs and 3D rendering for our residential and commercial clients. We give our clients the opportunity to envision and experience their project before they invest in it. VizX Design Studios has successfully executed local & international 3D designs, and 3D rendering projects.
Nancy Valentine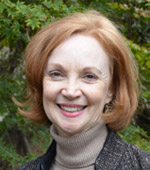 I'm a perfectionist, detail oriented person who loves the challenge of melding landscape with hardscape. I love to work with all shades of green and find leaf shapes and textures as exciting as flowers. I partnered with my sister and together we created Remarkable Gardens a design/build landscape company. We won a California CLCA State Trophy Excelsior award in 2008 and enjoyed the convention in Hawaii too. I love creating three dimensional sculptures, Steam Punk hats and making seaweed baskets. One day I will live in France with my son and his beautiful French wife.
Mike McGroarty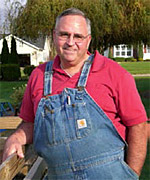 Mike McGroarty is the owner of http://FreePlants.com and http://MikesBackyardNursery.com where he shares his knowledge of gardening and plant propagation. You can subscribe to Mike's free gardening newsletter by going to http://FreePlants.com
STAY CONNECTED!
Get the Latest News and Events from OLM delivered directly to your email inbox via our OLM eNewsletter.
We promise you'll love our content!